Here's what your heart does in a single second*
Your heart. What does it do all day? Or, more importantly, what does it do every second of the day?
A very clever person answered that precise question with this gif.
Look at it and marvel. No, really, look how it pushes out the blood that fuels the rest of your body. 
Editor's note: This piece of art is best viewed in landscape mode if you're using a mobile phone. 
*This is a gif of what a healthy heart does.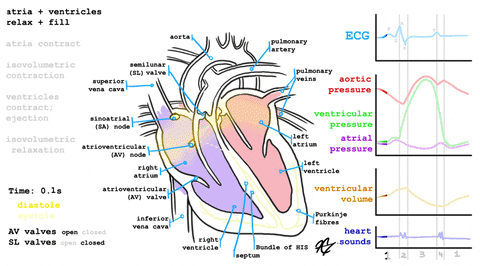 Related articles: 
0 Comments
SPONSORS
Listen: News, advice and more